Plus Pods Iced Pineapple 4 Pack 6% - Juul Compatible Pods
Flavor Profile: Iced Pineapple. Fruity pineapple with tropical, juicy flavor and a sweet hint of ice.
Plus Pods specializes in producing compatible pods. We provide the market with amazing alternative flavours which deliver these flavours in higher quality, dependable pods that outperform other compatible pods.
Plus Pods have 1ml ejuice compared to it's competitors of 0.7ml pods, so you get an extra 1.2ml per pack  - It's like getting an additional pod per pack!
PLUS PODS ARE COMPATIBLE WITH YOUR JUUL DEVICE
Each Plus Pod Pack Contains:
Each 

Box Of Plus Pods Contains 

4 Pods.
6% Nicotine By Volume.
1ml E-Liquid Per Pod.
Approximately 300 Puffs Per Pod.
JUUL is a registered trademark of JUUL Labs, Inc. Vapespot is not associated with Juul or Juul Labs in any way.
WARNING: This product contains nicotine. Nicotine is an addictive chemical.
Customer Reviews
Filter Reviews:
flavour
pods
service
cigarette
pineapple
perfume
chocolate flavour
lease
life
tobacco
Darren C.

Australia
04 Oct 2021
Terrific
Terrific product. Easy to use and convenient. No problemo
Cecilia E.

Australia
28 Aug 2021
Satisfaction
Smooth and not too sweet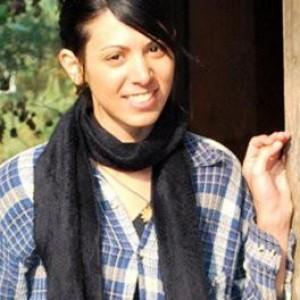 JH
Jodie H.

Australia
06 Aug 2021
Perfect
Favourite so far!
Michael H.

Australia
30 Jul 2021
Juul vape and pods
I am enjoying both the Juul and plus pods and Juul vape , they definitely suppress the desire to smoke tobacco, and definitely cheaper alternative to smoking tobacco with the ridiculous level of tobacco excise, I also appreciate the prompt delivery, thanks Vapespot, I'll be a return customer for the foreseeable future.
Veronica H.

Australia
26 Jul 2021
Awesome service
The pods we purchased are the best on the market by far. Great friendly prompt service.
Carolyn S.

Australia
31 May 2021
Pineapple delight!
Love this! The pineapple is delightfully fruity, and the 'iced' is a nice sensation as you inhale.
Veronica H.

Australia
04 May 2021
Awesome
Really great service. Very happy with product.
Danielle c.

Australia
02 May 2021
One of the best
Nice and sweet but not sickly sweet, tastes great.
Pearl G.

Australia
04 Feb 2021
Delicious
Great. I love the flavour and the ice feels similar to a cigarette.
Daniel T.

Australia
03 Feb 2021
Pineapple
I loved the pineapple it's my second favourite